About Me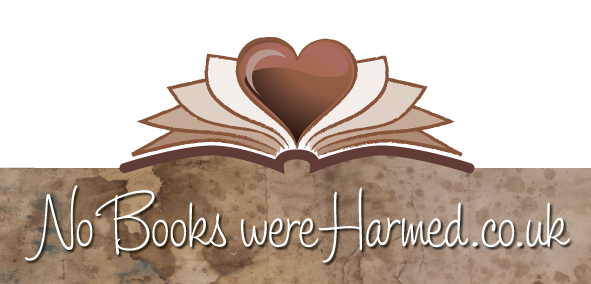 ---
• Jo from No Books Were Harmed is a self taught, full time designer maker of no-cut, hand folded, reclaimed book art sculpture & workshop facilitator based in Moray, Scotland, who supplies a number of national & international retailers, private collectors & art galleries with their folded book art needs & exhibits her work at select events throughout Scotland • 
No Books Were Harmed In The Making Of This...
I create every piece of my book art sculptures by making 100s or 1000s of careful folds within the pages of reclaimed, preowned & vintage books.  Nothing you see has been cut, torn, or otherwise 'trickified'!


I live in Mosstodloch in the beautiful North East of Scotland. I create my pretties just a stone's throw from the River Spey. After leaving school at 15 I flitted around a few jobs before settling into the family business, and that's where I stayed for almost 20 years. I enjoyed working as a pet shop assistant & professional dog walker, and continued to do so for the whole of No Books Were Harmed's first year; but a year to the day after No Books Were Harmed.co.uk came to life, I gave up the day job to focus solely on this genuinely life changing passion of mine. 
I share my home and life with Mr No Books, our dogs, cats and house ferret.  You may notice a lot of my folds have an animal / countryside theme.  I guess painters paint what they see, and I fold what I know!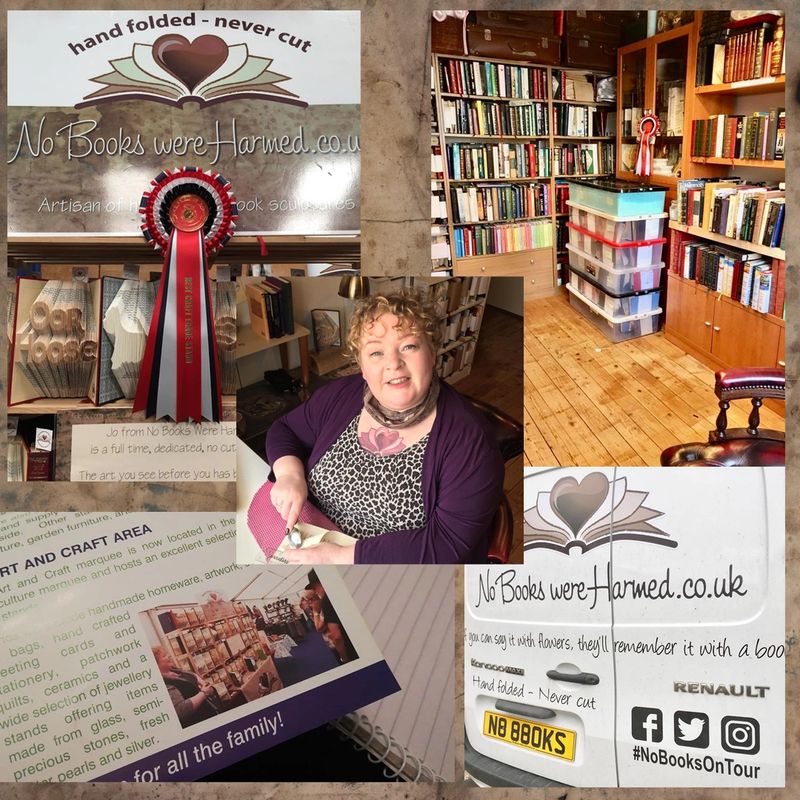 It started with a book...it turned into a passion. 
Never having had any interest in arts or crafts, no one was more stunned than me when I began folding the pages of my precious books.  An avid bibliophile for most of my life, I hold books in great esteem.  I have always had a profound respect for them....treat them with care, don't write on them or deface them, and certainly never, ever cut them!!!  It took me all my time to reconcile my conscience to the fact that I am taking unwanted, pre-owed & vintage books, and ONLY handfolding them, to give them a new lease of life.  Rescuing them from their sure fate of the nearest landfill, and gently rehabilitating them into a pleasing form which will hopefully afford them 'life' for another generation or so ♥


After a few weeks of playing with my new found addiction, spending every spare minute (minutes I didn't think I had) folding books, experimenting with different design methods, different folding methods, different pattern making methods, I agreed to lend a few of my creations to a pal for her new cafe's window display. Instantly, I was blindsided by people wanting to buy them. I spent a couple of months saying 'no, no, no'. I hadn't made them to sell, I wasn't a business.  Quite sure this would be a flash in the pan, I swithered and pondered, but I couldn't imagine it would be worth the time or paperwork of becoming self employed...and then one Saturday, the Hollywood actress, Tilda Swinton asked to buy one of my books.  And I declined. The following week, I registered No Books Were Harmed In the Making Of This as a business - and I've never looked back!


One year to the day from establishing No Books Were Harmed.co.uk, I left my day job after 20 years of working there.  
 This vocation of mine had bloomed so quickly and organically into a wondrous being in its own right, I simply had to take the jump to nurture it. In the years since establishing No Books Were Harmed, I have never worked so hard (100+ hour weeks are normal) nor been so sated, and it's all thanks to the continued support of my amazing clientele and stockists! 
I continue to be humbled by the support, interest and custom I receive every day, and am delighted to have my pretties stocked in a number of smashing outlets throughout the country.  I travel around the country, popping up as #NoBooksOnTour.com at events and shopping venues,  and facilitate book folding workshops & demonstrations all over.
The majority of my work are commission pieces and I just love working with my clients to bring their idea/image to life in a book. In between commissions I add to my every growing catalogue.  Most of what you see in my album has already gone to its forever home, but can be refolded to order.
I'm a one-woman band, so if I can be any help at all, you can be sure you're speaking to the chief cook and bottle washer, however you choose to contact me :)  
~ Jo
NoBooksBlog

Watch me fold in real time
fine & commercial artist • national & international delivery
 • home of the original BOOK pARTy • freelance tutor • trade & gallery enquiries welcome