A full diary of events is kept on No Books Were Harmed.co.uk's Facebook
Events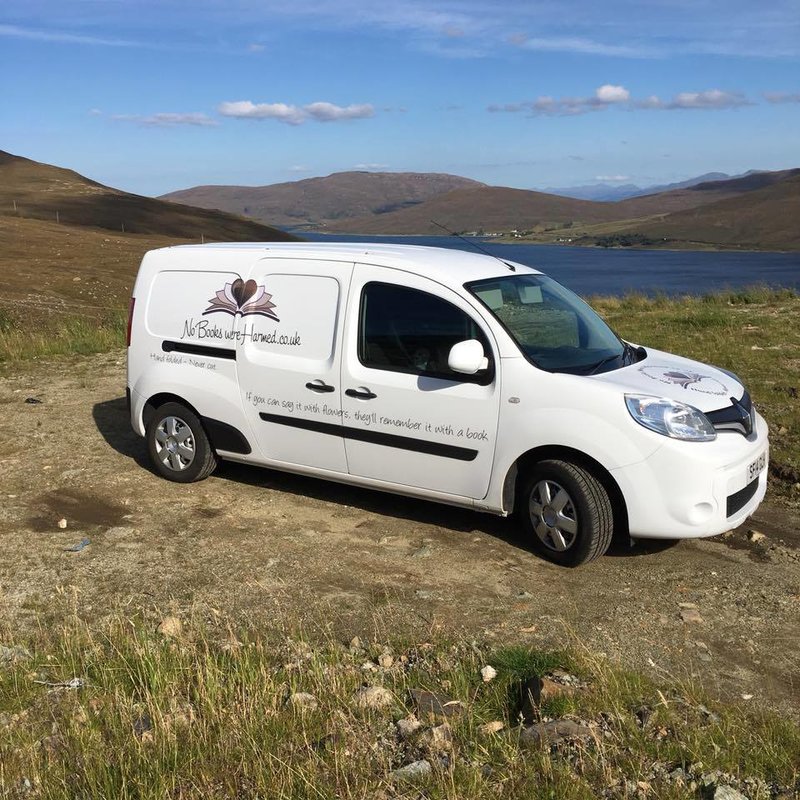 No Books Were Harmed.co.uk

a cross section of my ever evolving range can be found in:
If you'd like to book (book!) No Books Were Harmed to facilitate a workshop for your group or venue, or would like to book (book!) the Original BOOK pARTy for your event or fundraiser, please get in touch.  
...it's never too early to book (!) the very popular Introduction to the Art of Book Folding workshop. 
Online BOOK pARTy fundraisers usually available, email for more info. 
 Always happy to speak to potential new stockists.  
(my reply will probably go into your junk folder - wharra cheek! - so please do check there)
email me at

info@nobookswereharmed.co.uk 
or pop over and give me a wee nod on 
No Books Were Harmed In The Making Of This
Created in Mosstodloch, in the North East of Scotland...the perfect blend of Speyside and Moray.  

13 Stewart Place, Mosstodloch, Moray, Scotland, UK, IV32 7JF


• fine & commercial artist • national & international deliveries • home of the original BOOK pARTy • freelance tutoring • trade & gallery enquiries welcome •